Project "'Sound - Action - Space' - Cross Disciplinary Practices for Contemporary Performer" presents a result of a close exchange between the dancers Külli Roosna (Est/N) and Kenneth Flak (N), Farm in the Cave Ensemble, DOX Centre for Contemporary Art and artists / teachers and students.
The project aims to inspire further development of performers' practices independently from limits of conventional theatrical expectations.
Sound, action, space. 3 supervising lecturers, 9 performers, and 10 observers. Training and transmission of creative practices , performance and dialogue and evaluations.
The project was created with the kind support of the EEA and Norway Grant 2014 - 2021 Fund for Bilateral Relations.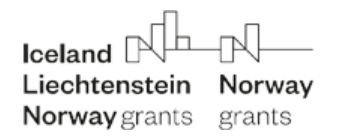 TRAINING AND TRANSMISSION OF CREATIVE PRACTICES

Farm in the Cave

Farm in the cave worked with the project participants both in the rehearsal room of DOX Centre for Contemporary Art and the distinctive space of the Lucerna Palace.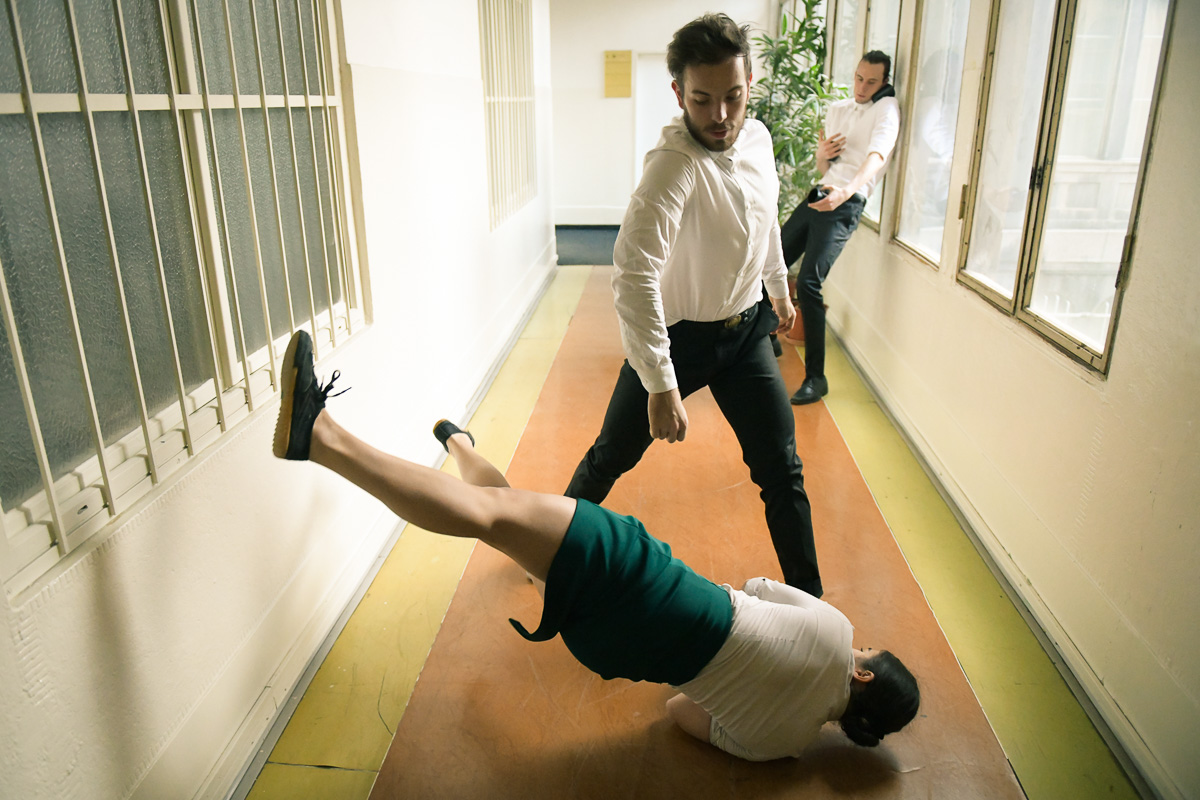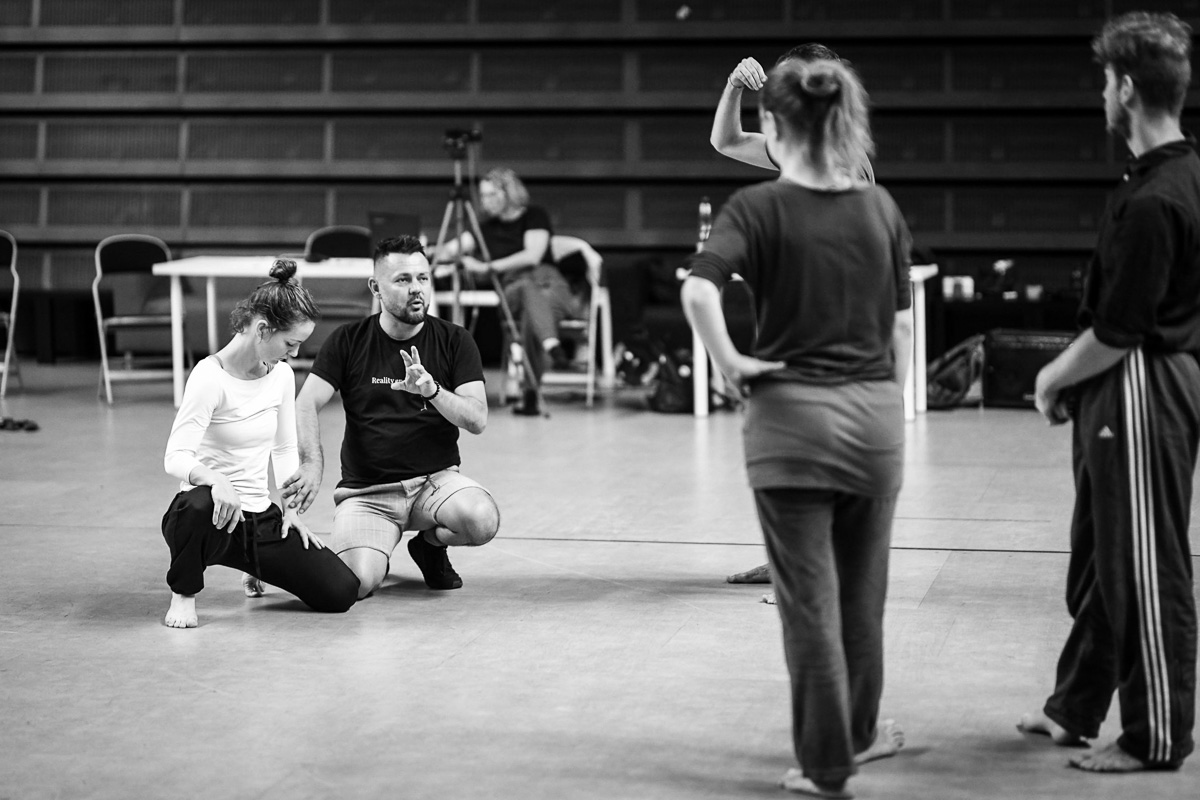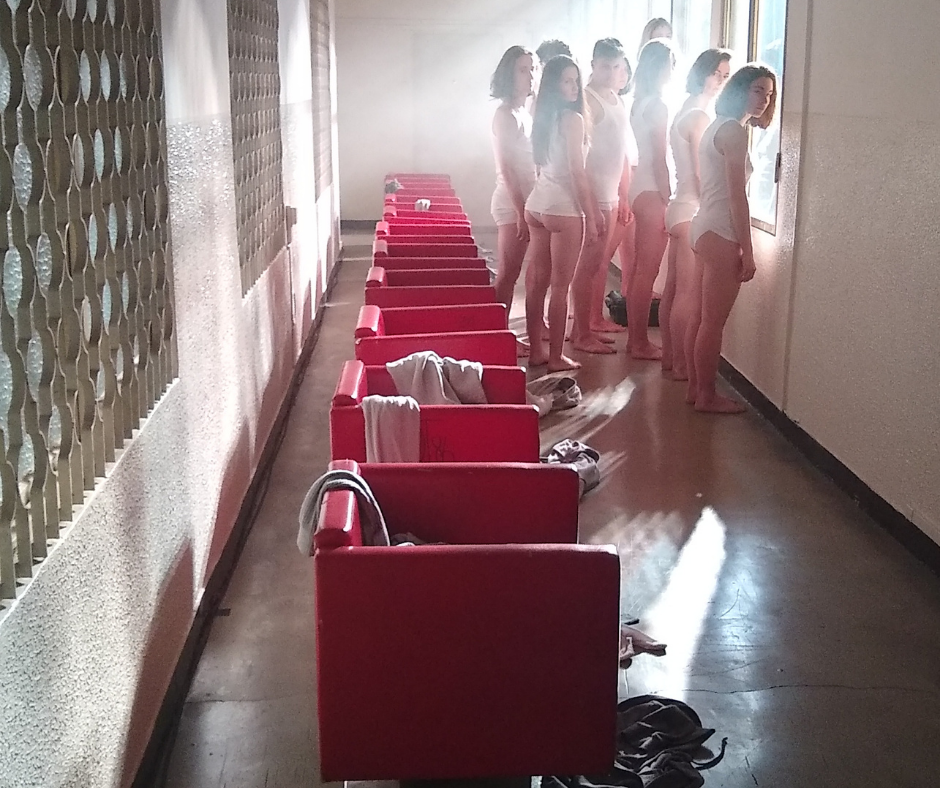 Norwegian partner of the project: Roosna & Flak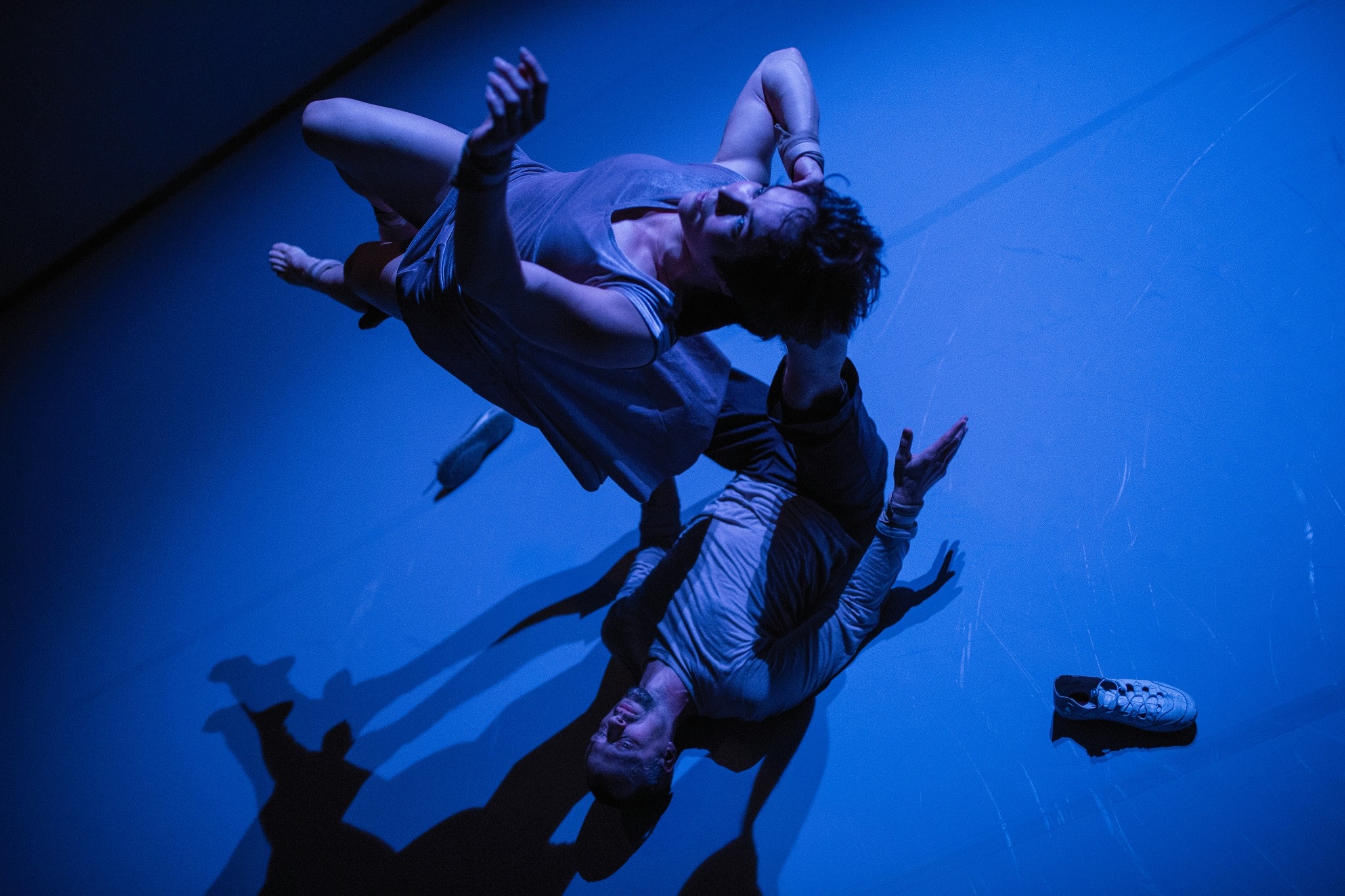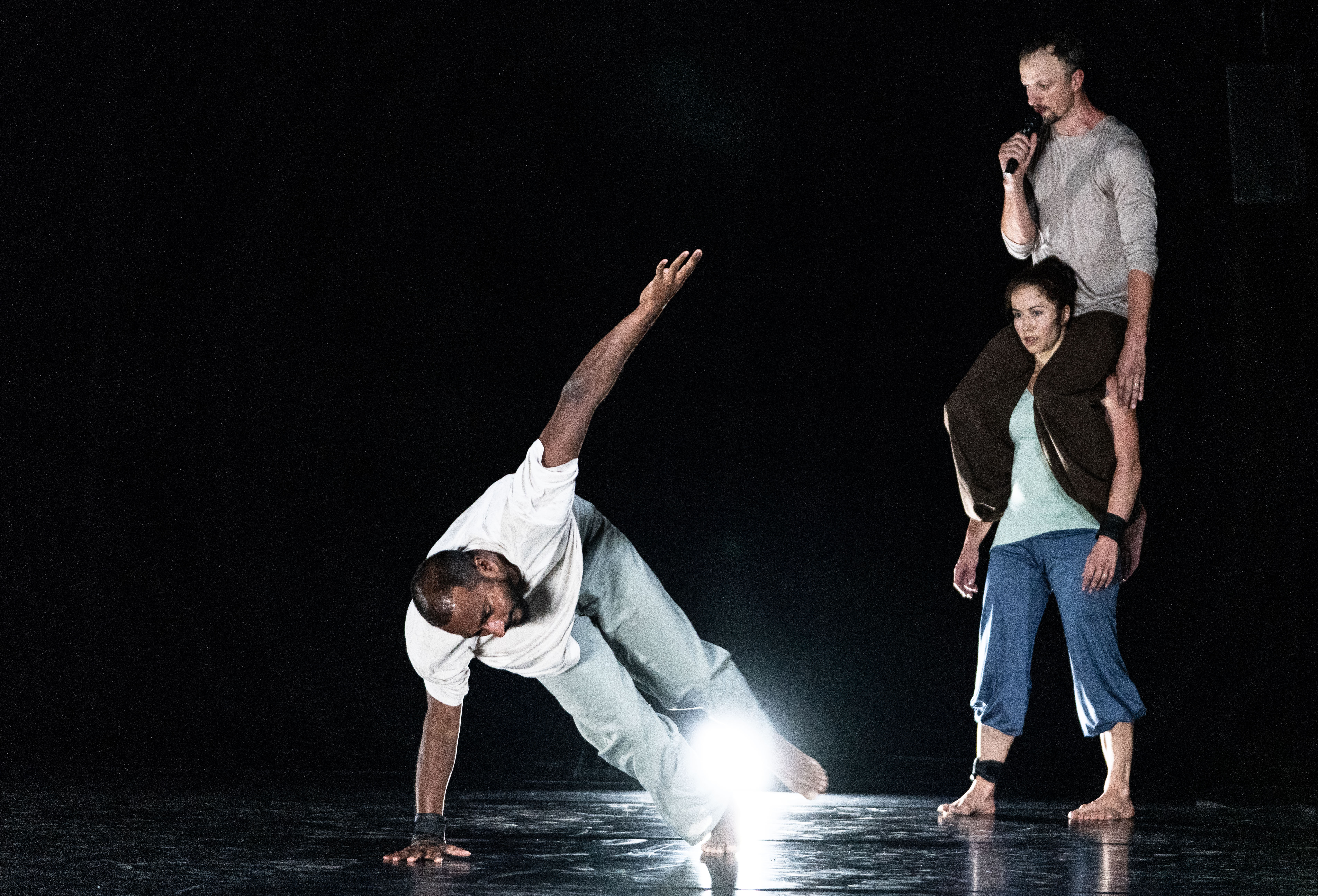 Responsive body in a responsive space and with responsive sound. That is how one could capture the choreographic, dance, and research practise of the duo Roosna & Flak. Külli Roosna (EST/NOR) and Kenneth Flak (NOR) combine movement and digital technology in order to explore the human experience across layers of interconnected realities. For this purpose, Roosna & Flak developed MiniBee movement sensors that give performers the possibility to influence sound and light in real time.
The originally planned part of the project was Roosna & Flak's workshop with project participants. Due to the pandemic situation, the workshop could not happen live in Prague, but the communication took place online. For the purpose of this project, Roosna & Flak created videos that can be watched here:
Roosna & Flak: Retrospective, where they map their previous work https://vimeo.com/488570756
Roosna & Flak: Sound Action Space, where they explain the specifics of their work within the framework of the theme sound - action - space https://vimeo.com/489414683

PERFORMANCE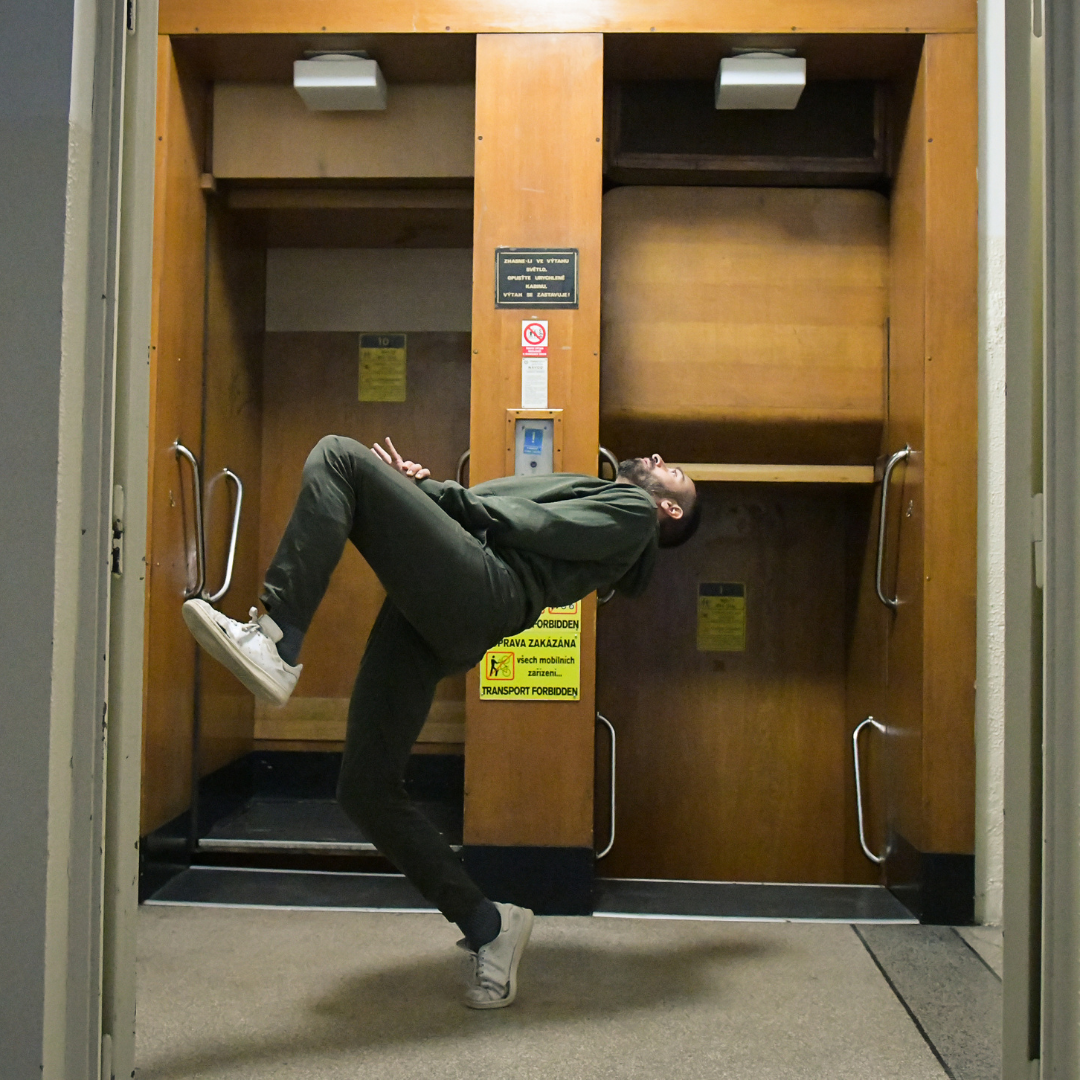 DIALOGUE AND EVALUATIONS
The originally planned live meeting was moved to the online environment and could be attended by the general public via a live stream on Farm in the Cave's Facebook profile. The stream was broadcasted on 14 December 2020. Lecturers Külli Roosna, Kenneth Flak, and Vilam Dočolomanský talked to performers and students about the possibilities of connecting movement and modern technologies, including examples of work.